OMA EASY COMFORT SUSPENSION SPECIFIC FOR VANS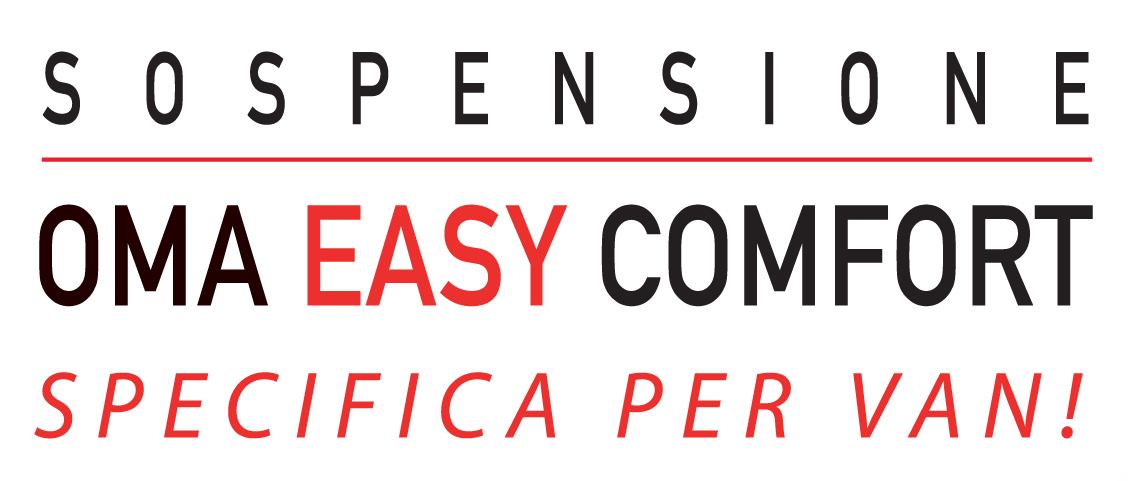 THE NEW SUSPENSION SYSTEM FOR MAXIMUM DRIVING COMFORT OF YOUR VAN!
Developed in collaboration with the historical partner JSA Engineering,
the "Oma Easy Comfort" suspension system is composed of
a double leaf parabolic spring (in replacement of the original)
and assisted by two rear double effect gas shock absorbers.
SIMPLE RESULT, SIMPLE USE!
Very often the major problem of Vans is the extreme suspension rigidity, Oma Easy Comfort guarantees a considerable increase in travel comfort combined with excellent drivability.
This system combines its shock absorbing capacity to almost inexistent maintenance.
OMA EASY COMFORT has been available for vehicles since 2007